18th Dec 2018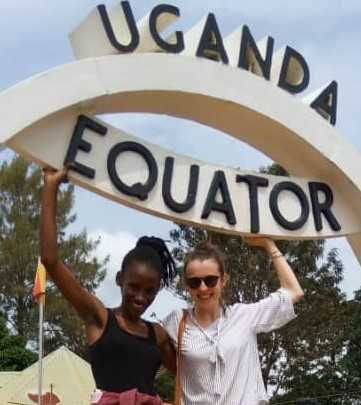 'Two Months in Mityana, Uganda' 
I've been living in Mityana, Uganda since August 2018, working within a diocesan education department. My assignment is nine months long and aims to establish an inspection programme for use across the 220 registered schools in Kiyinda-Mityana. 
When I arrived, research had been carried out by a previous VC development worker, inviting schools in the area to voice their priorities and provide input for inspection initiatives. This was a really helpful starting point and reflected the VC ethos of running development programs in response to local need and opinion. 
Since August, I have built on this research to create an inspection tool centred around school management, academic and co-curricular opportunities, facilities, and pupil welfare. Together with the Education Secretary and a former head teacher, I visit schools twice a week and write inspection reports; which allows us to pilot the tool and make necessary changes. 
In early 2019, we plan to hold a workshop for chaplains in the diocese, where those linked to education will receive training to inspect schools in their parishes. We will monitor these
inspections, and will make recommendations to local government based on the inspectors' findings. 
Child protection has also become a key priority of the project. Whilst there are laws in place, a discourse on safeguarding is not present in most schools. One of my tasks has been to write a child protection policy. This focuses on alternative behaviour management to facilitate an end to corporal punishment, awareness and external reporting mechanisms for sexual abuse in schools, and the presence of trusted figures within schools with whom pupils can share concerns. In the coming months, the policy will be introduced to schools and we will begin to monitor its implementation. 
Before I came, I worked as a secondary school teacher in Cambridge and had also taught in France and Thailand, which has given me confidence in making recommendations from an international perspective. That said, the level of responsibility I have here has given me exposure to such a range of educational issues and has allowed me to challenge myself professionally in a way I wouldn't have been able to in the UK. I am really grateful to VC and to the partner in Mityana for all these opportunities. 
Outside of work, I'm living in a house on the office compound and sharing meals with the priests who work in administrative roles for the diocese. I didn't quite know what to expect before I arrived, but the priests' cheer and wonderful humour has been one of the best parts of living here in Mityana. With some, I have had interesting discussions about differences in belief and these co-exist respectfully: I have not felt pressured in this regard. I have been to two Mass services in the compound chapels, to a wedding, and to other services as part of school ceremonies. These are often lively occasions with dancing and beautiful music. 
Apart from compound life, I've been enjoying runs and have just about made it through the altitude barrier! I've met others who have recently moved to Mityana, who, alongside the priests, have led the path of discovery to Ugandan lager. Family and friends have also booked to come and visit so I'm looking forward to some trips around Uganda next year – hopefully featuring safari, gorilla tracking, and seeing the Nile at Murchison Falls. 
There have been some definite lifestyle changes during this time. A thirty-minute cycle has been replaced by a thirty second walk to the office, my neighbour the history professor replaced by a herd of cows, and plantain trees stand in for my old classroom view of the canteen queue.
I've even temporarily betrayed my dog loyalty to adopt a kitten that the priests gave me!
It's been two months of new experiences to which I have been so warmly welcomed: all this has made for a very happy time here so far.