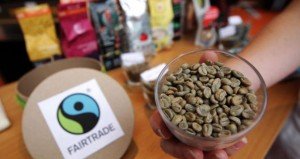 Fairtrade Fortnight? What's that about?
It starts today and runs for the next – you guessed it – two weeks. There will be talks and events around the country, and the movement is keen to highlight the benefits of fairer trade to people living and working in the developing world.
This year Fairtrade Ireland is calling on Irish supermarkets to step up and match much better-performing retailers in the likes of the UK, Switzerland, Germany and Sweden.
Click here to read the rest of this article from The Irish Times 23 February 2015