The government of Uganda has established mechanisms to coordinate its effort to address child labor in the country. Despite the tremendous effort, gaps exist that hinder the effective management of this effort. Children between the ages of 5-14 make up 22 percent of Uganda's working population with most of them in the agricultural and domestic work sector. (UNESCO Institute for Statistics, 2020)
Viatores Christi (VC), an international NGO with regional offices in Kampala, is an active supporter and practitioner of child safeguarding and in partnership with Justice and Peace Commission (JPC), Hoima Catholic Diocese is attempting to address this important issue within our communities.
The JPC unit works to identify young children that for whatever reason have ended up in child labour situations and help to reunite them with their families.
Catherine's story;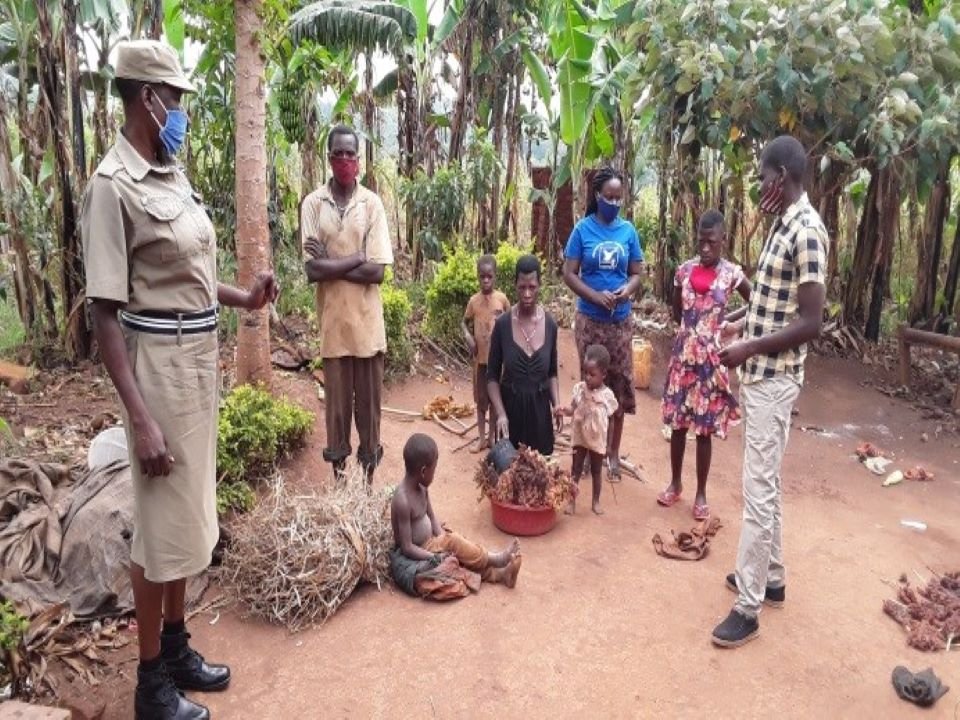 One such story relates to Catherine *not real name, a 14-year-old girl from the rural areas who left her village and home together with her friend to look for any form work in a nearby town. When they arrived, she says that her friend immediately eloped with a man that they had just met. She then continued to look for work on her own until she was accepted to work as a maid at a town guest house. This lasted for a period of one (1) month.
"I had to find a job in order to earn a living". Catherine
Police are alerted of the incidence
A neighbor of the guest house noticed that they had employed a child and decided to report the matter to police. The police were able to find Catherine and immediately took her together with the owner of the guest house to the Central police station for questioning.
JPC Hoima is contacted for support
The officer in charge of 'child and family protection Unit' at the police station contacted JPC Hoima about the incident and discussed the need for support to have Catherine taken back home and re united with her parents.
JPC Hoima then provided transportation to the police and probation officer to have Catherine returned home to her parents. Psychosocial counselling was provided to both her and the parents, including a discussion on children rights and proper parenting. The parents were informed that JPC Hoima would continue to follow up on the child, hold further discussions with them to ensure that Catherine's' rights are protected.